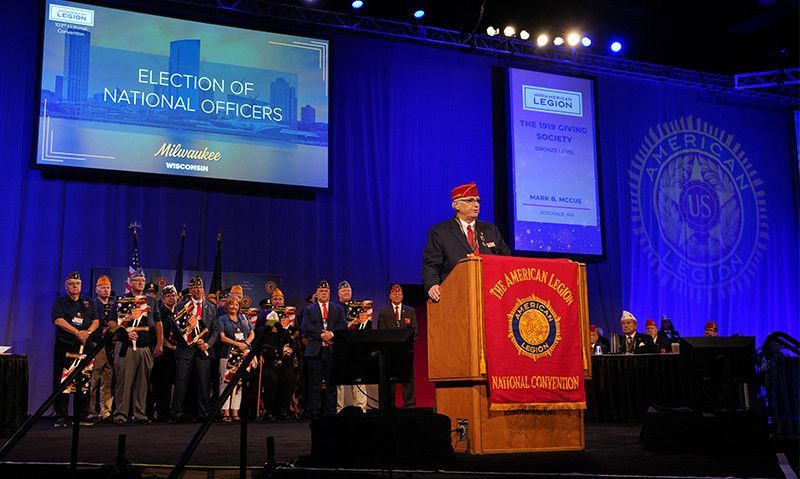 Vincent J. "Jim" Troiola (pronounced Tree-Ola) of New York was elected national commander of the nation's largest veteran service organization on Sept. 1, 2022, in Milwaukee during The American Legion's 103rd national convention. Click to learn more about The Commander's Membership Incentives.
By Carol Carpenter Hansoncaranhan@gmail.com 515-822-8635Historian with Brooklyn Historical Society For release: March 17, 2022 BROOKLYN, IOWA – A lot of parades have marched down the main street of this small Iowa town, but not many with the national and...
read more
Why Join The Legion?
The American Legion is the nation's largest and most influential veterans service organization. Made up of U.S. wartime veterans and their families, the Legion has made significant contributions to veterans and local communities.
Legion Posts
The local American Legion post is the foundation workforce of this hundred year old veteran organization. Without the hard work of members and leadership of the local post, very little would be accomplished by The American Legion locally and nationally.
Legion Programs
American Legion Programs change lives. From our Support Programs to Children and Youth, Legion Programs make an impact in the lives of those involved, thereby impacting our communities for the better. Be sure to take a look.